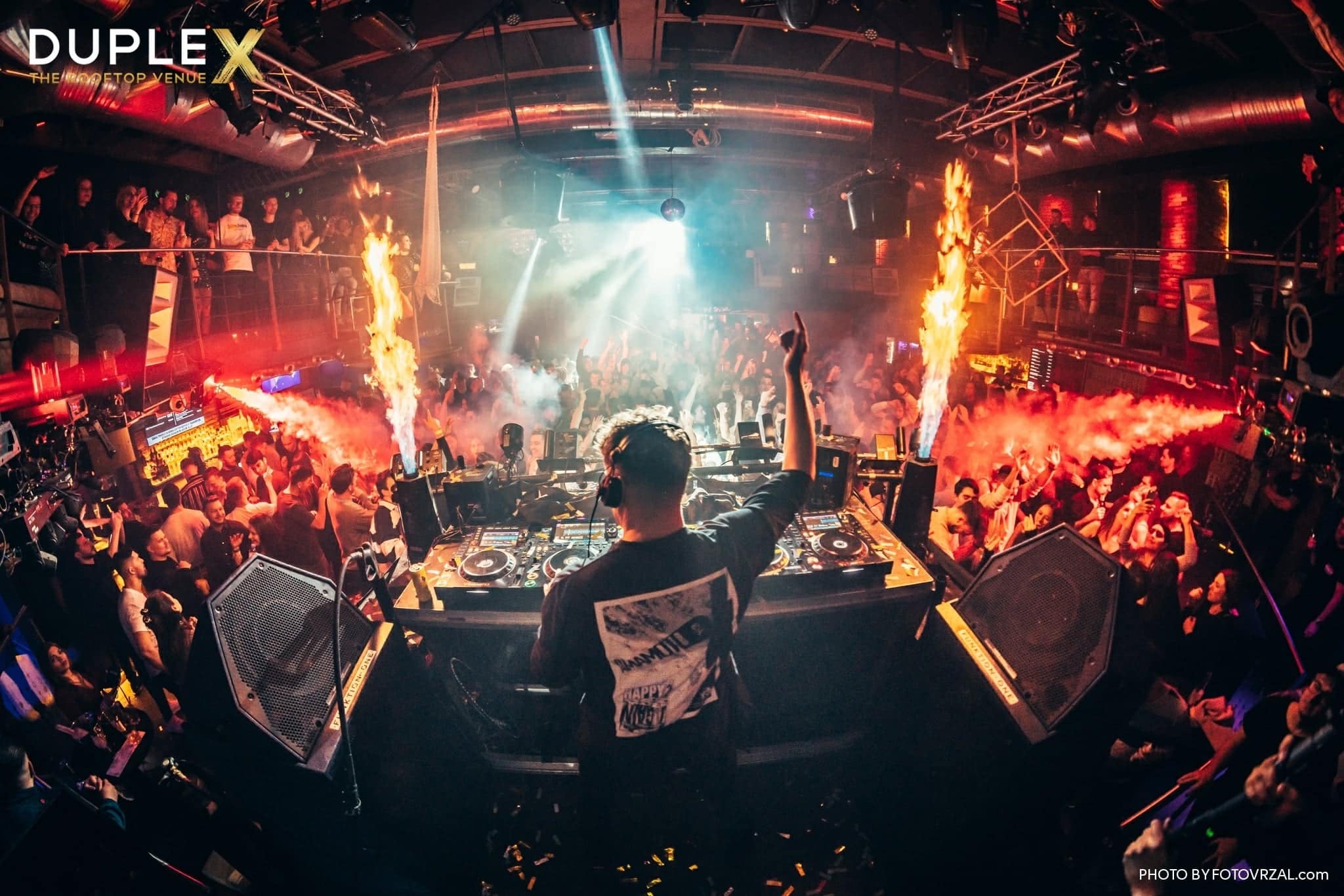 Prague, Czech Republic
Club / Indoor & Outdoor / S – 500-2k
City
Electronic
$$$
VIP, Live music
Smart
Duplex Prague is undeniably the most popular and well-known club in the city, boasting a luxurious atmosphere with stunning views.
Since its inception in 2000, the stunning building overlooking Wenceslas Square in Prague's thriving New Town has been the home of this prestigious club. Not only does this high-end establishment offer a lavishly decorated atmosphere for both members and guests, but it also features an elegant restaurant serving cuisines from around the world.
The nightclub is dedicated to providing the highest quality of house music, featuring world-renowned DJs such as DEORRO, Benny Benassi and Bob Sinclair.
It has become a beacon for those looking to mingle with Prague's upper-crust social circles – it's no wonder why this club remains one of the most popular spots in town.
Duplex Prague oozes opulence and sophistication. Its desirable rooftop location, talented roster of international DJs, and chic crowd make it the pinnacle of clubbing spots in Prague.
Here's everything you need to know about Duplex Prague.
Prague's Duplex nightclub was a youth club in the socialist era
Duplex is no rookie in the clubbing scene. With two decades of party planning under its belt, this lusted-after music mecca is a pro at delivering the kind of clubbing session you will tell your grandkids about.
But beyond its industrial-meets-glam decor and heart-racing beats, Duplex gives its clubbers some history lessons.
Before Duplex jolted Prague's nightlife scene with its constant commitment to delivering the 'it' clubbing experience, the elusive construction that now houses the Czech nightclub was originally an administrative building for a professional association of consumer co-operatives.
Architects Vratislav Růžička, Eva Růžičková and Milan Vašek designed it with a distinctive curved glass crown, which shelters Duplex's rooftop.
The building started to pierce through Prague's nightlife scene when it received a second life as a youth club during the socialist era. While Duplex's first level was monopolised by disco beats and smooth jazz, the terrace served as an intimate cafe.
In the past five years, Duplex has been operating under new ownership. A fresh revamping tagged along, which included a significant reconstruction of the upper floor to increase the club's capacity.
Duplex is perched in Wenceslas Square
As if its flabbergasting interior wasn't enough of a trump card, Duplex Prague takes the cake for its location. The Czech clubbing destination found shelter in Wenceslas Square, one of Prague's most sweeping boulevards and commercial city centers.
Located right in the heart of the Czech capital, Wenceslas Square speaks of a bygone area with its neo-renaissance buildings and 19th-century museums.
Originally laid out as a medieval horse market more than 600 years ago, Wenceslas Square witnessed many historically important events. Back in the day, the area served as a platform for citizen gatherings and public center of revolution.
The most important demonstrations in Czech history – including the 1848 revolutionary upheavals and anticommunist protests in 1989 – happened within the square's 700 meters.
Now an uber-touristy area, Wenceslas Square is a historically-rich hub brimming with art nouveau hotels, nightlife venues and brightly-lit shops.
The Czech party destination features a unique decor
Just like the name suggests, Duplex is a two-story venue perched on the one of Prague's tallest buildings. From the outside, the 2,000-capacity music mecca looks like a glass cube thanks to the floor-to-ceiling windows surrounding the venue.
Press the 6th-floor button and your eyes will instantly be glued to Duplex's off-the-wall interior, which translates into an overabundance of leather sofas, brick pillars and a high-tech lighting system.
Just like any other premium nightclub, Duplex boasts an enviable VIP lounge and spacious dance floor – should we also mention that with five bars, you will never feel thirsty or annoyed by the seemingly endless queues?
Move onto the next floor for jaw-dropping views over the Czech Old City. Duplex's rooftop terrace showcases great attention to detail with seafoam couches and lush greenery. Fancy igloos take over the terrace when the curtain falls on the summeresque season.
Music aficionados will be happy to hear that Duplex features an audio system consisting of Funktion-One speakers and top-notch subwoofers. With this type of music setup, an ineffable clubbing session is always guaranteed.
This Prague club is a house music fan
Although Duplex routinely plays some commercial mash-ups and nostalgic tunes, the Prague clubbing destination is forever loyal to one thing – electronic beats.
Over the years, Duplex garnered the reputation of an EDM hub where some of the most roaring names from the DJing realm took over the audio decks.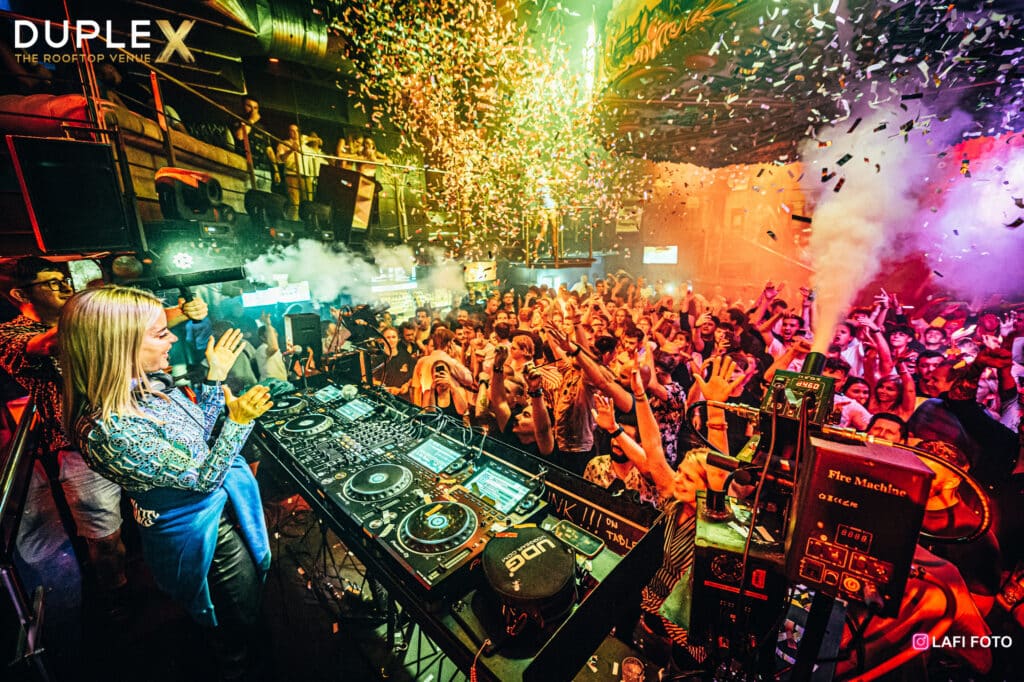 And it still lives up to its name. In addition to staple resident DJs, A-list music heroes such as Steve Aoki, Bob Sinclair, Marshmello and DJ Snake graced the Czech venue with their masterful mixing skills.
A quick peek at Duplex's events would make any reveler feel spoiled for choice. From one-off parties to regular events, the Czech partying destination places a great emphasis on diversity.
A VIP experience is included in the package
While for the vast majority of European clubs the VIP experience translates into thousands of dollars spent on bubbly, Duplex Prague has more of a soft approach to exclusivity.
Clubbers can get a taste of Duplex's high-end service by opting for a VIP ticket instead of a regular one.
For a few ten-dollar bills, the ticket holder gets access to some fancy clubbing amenities, such as a better view over the dance floor, priority admission, separate VIP toilets and an exclusive menu of alcoholic beverages.
The main floor is where you get to experience a top-notch clubbing session – but if you have more of a laid-back vibe, Duplex's rooftop is there to scratch your itch.
Perfect for summertime fun high above the Czech capital, the club's upper floor serves everything from signature burgers and tiger prawns to beautifully layered cocktails and international wines.
When you think that Prague's Duplex can't get more 360 than this, it dives deep into the fashion world too.
If you are not sure what outfit to pick before heading out, you can check out the creative T-shirts from their merch section. With their cool artwork designs and laughable clubbing-related memes, you are bound to make a fashion statement.
When it comes to ticket prices, Duplex ensures there is something for every pocket. Entry fees can go as low as €8 – but if you want to get the VIP treatment, a few tenners will grant you the special treatment.
Rockstar Mick Jagger celebrated his 60th birthday at Duplex
The Czech clubbing destination had its fair share of A-list celebrities passing through its doors – but there is one star that shines the brightest.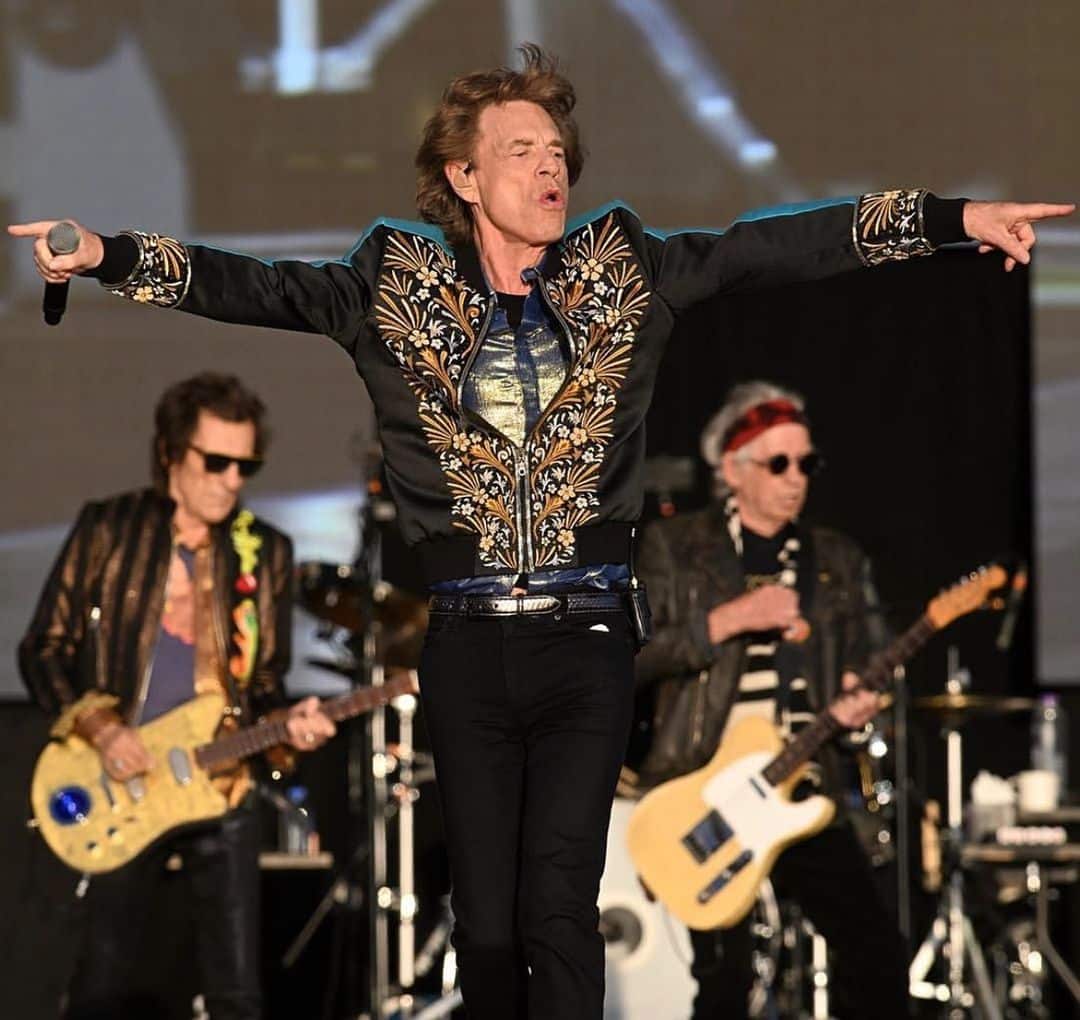 In 2003, emblematic English singer Mick Jagger celebrated his 60th birthday at Duplex. The Rolling Stones singer partied along with his then-girlfriend L'Wren Scott and his bandmates.
Your trip to Prague is incomplete without a clubbing session at Duplex.
With top-notch services and foot-tapping beats, this bad boy is a must-stop if you are hunting the Czech creme de la creme.