The Hague, Netherlands
Open-air
XXL – 50k+
Pop
$
International
1 Day
Parkpop is one of the largest free-of-charge pop music festivals in Europe.
It first kicked off in 1981 when two major players in the live music industry, Maliepop and Noordzeepop, decided to merge together. A summer lover, Parkpop Festival is a one-day event held annually on the last Sunday of June.
The festival is held at Malieveld, a large grass field in the city centre of The Hague, Netherlands.
By tapping into everyone's beloved music genre, Parkpop brings in the biggest acts across a variety of beats, showcasing the best of pop, indie pop, hip-hop and contemporary country.
Parkpop attracts music lovers from all age groups. The festival is not only celebrated for its excellent lineups, but also for all kinds of on-site activities that make Parkpop an unmissable music event.
Here's everything you need to know about Parkpop.
Parkpop is one of the longest-running festivals
With over four decades of festival planning under its belt, Parkpop is a veteran in the live music industry.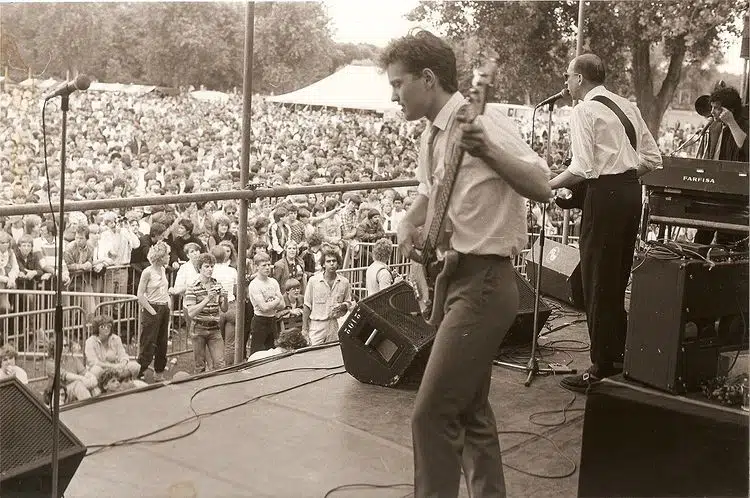 Kickstarting its mission in 1981 with 35,000 attendees, the one-day event rose from the ashes of two festivals known as Maliepop and Noordzeepop.
Although the two festivals had a well-defined ethos and good planning, they faced several cancellations due to bad weather conditions.
After the municipality suggested the integration of the two festivals, Parkpop saw daylight for the first time. Nowadays, hundreds of thousands of people visit this festival every year to be a part of the ineffable vibes and witness live performances from international artists.
Parkpop is one of the biggest freely accessible pop festivals
Since its inception, the festival held the title of the largest free pop music festival in Europe for a long time, attracting a large and varied audience.
Although Parkpop had a humble beginning with only a few thousands of ticket holders and one stage, the event morphed into a mammoth festival where no less than 350,000 people gather.
Some people attribute Parkpop's status to its seasoned veteran experience in the live music industry, while others believe that its multi-genre repertoire was the key to success.
Forgot something? No worries, Parkpop has its own market
Forgot a festival essential at home or simply hunting for some valuable merch? Parkpop has you covered with its on-site market.
From sunglasses and CDs to jackets and posters, purchasing memorabilia has never been so easy. If you want to explore your entrepreneurial spirit, you can also register to rent a Pop Market stall.
International artist names graced Parkpop's stages
The festival has a great history of jaw-dropping lineups, including many national and international icons. Covering the whole music spectrum, blue-blooded artists like Juliette Lewis, Nick Lowe, Robbie Williams, Beth Hart and The Bangles have all been part of Parkpop's artist family.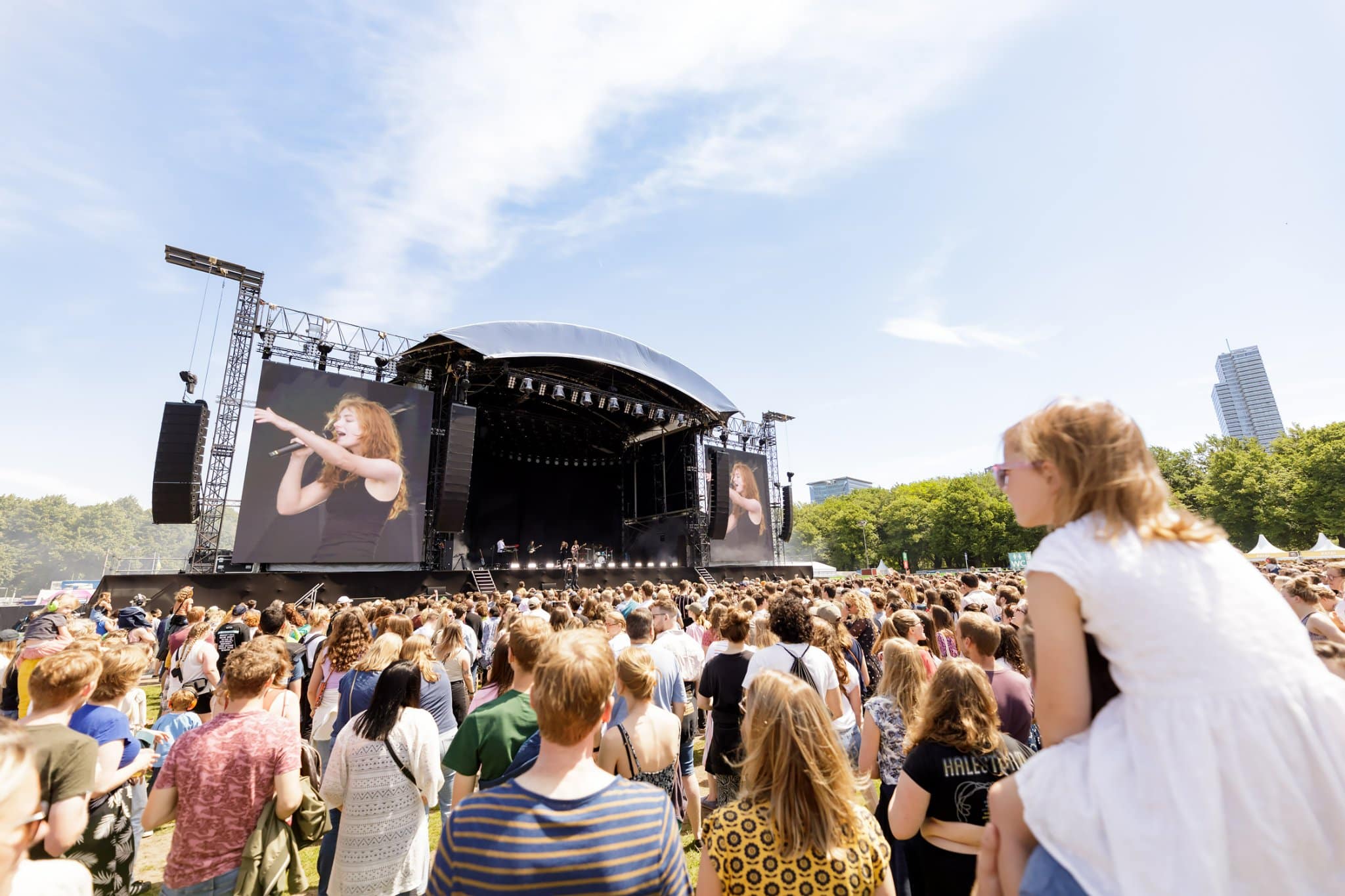 But that's not to say Parkpop forgets about the budding talents and rising stars.
Every year, the multi-genre festival strikes a good balance between international and upcoming, giving smaller artists a platform to showcase their talent.
Parkpop Downtown was a mini version of the mammoth festival
In 2017, the festival created a mini version of itself called Parkpop Downtown. Considerably smaller but bold, the event took place prior to Parkpop in The Hague's PAARD.
Besides doing the warm-up for the major event, the mini festival shed light on music industry issues, such as gender inequality.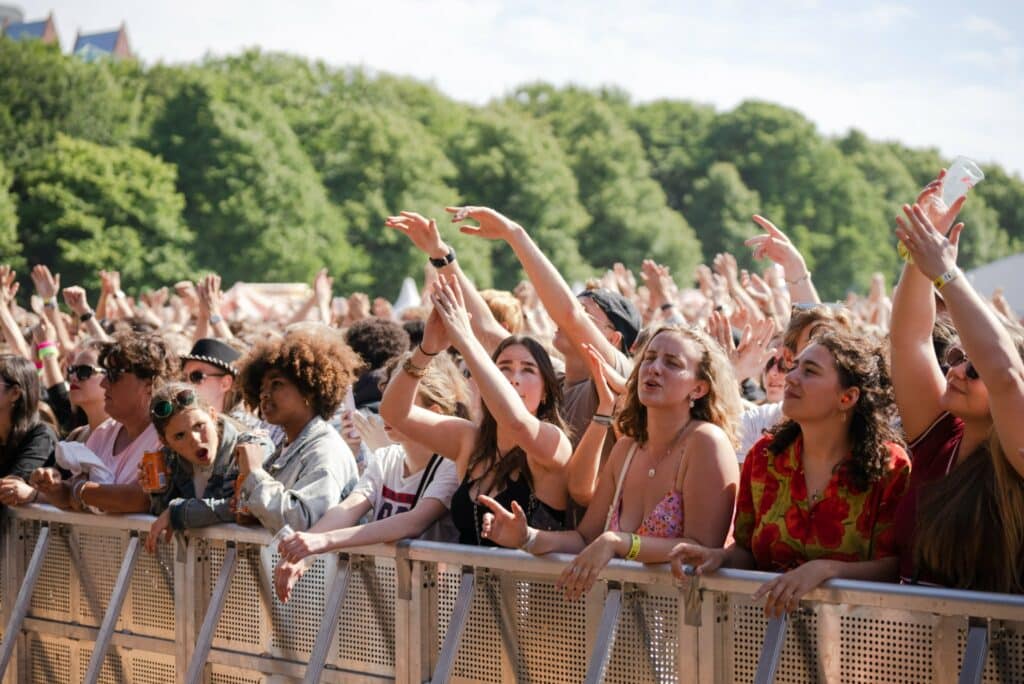 The festival has grown from a small-scale party in The Hague to one of the largest one-day, free pop festivals in Europe. Staged in the center of The Hague, the festival has a rich history which attracts many visitors of all ages every year.