Istanbul's nightlife is where contemporary partying meets cultural heritage.
Starting with 16 Roof's views over the Bosphorus and ending with a much-needed kebab at Turgut Kebap Restaurant, this is how you can experience an amazing night out.
Here's your essential guide to Istanbul nightlife.
Enjoy a cocktail-and-view session at 16 Roof
If its name isn't an obvious hint, 16 Roof is a multi-level watering hole on Swissotel The Bosphorus's 16th floor. Situated on the European shores of the Bosphorus, the elevated vantage point treats its guests to breathtaking panoramas of the iconic strait.
Also known as the watering hole where east meets west, 16 Roof is a modern take on timeless chic. The layout is relaxed yet sophisticated, with a blend of neutral colors, cozy seating, and an extended wooden deck that creates a floating sensation.
On any given night, the sky-high sanctuary boasts an offbeat menu where Turkish cuisine feels at home. Be it through Mezze platters or succulent Tandoori lamb, 16 Roof makes patrons return every weekend – or midweek day, for that matter.
In a city of contrasting cultures, the rooftop is a melting pot of seasoned expats, curious tourists, and chic cosmopolitans.
Complete your social media feed with a snap at the Grand Bazaar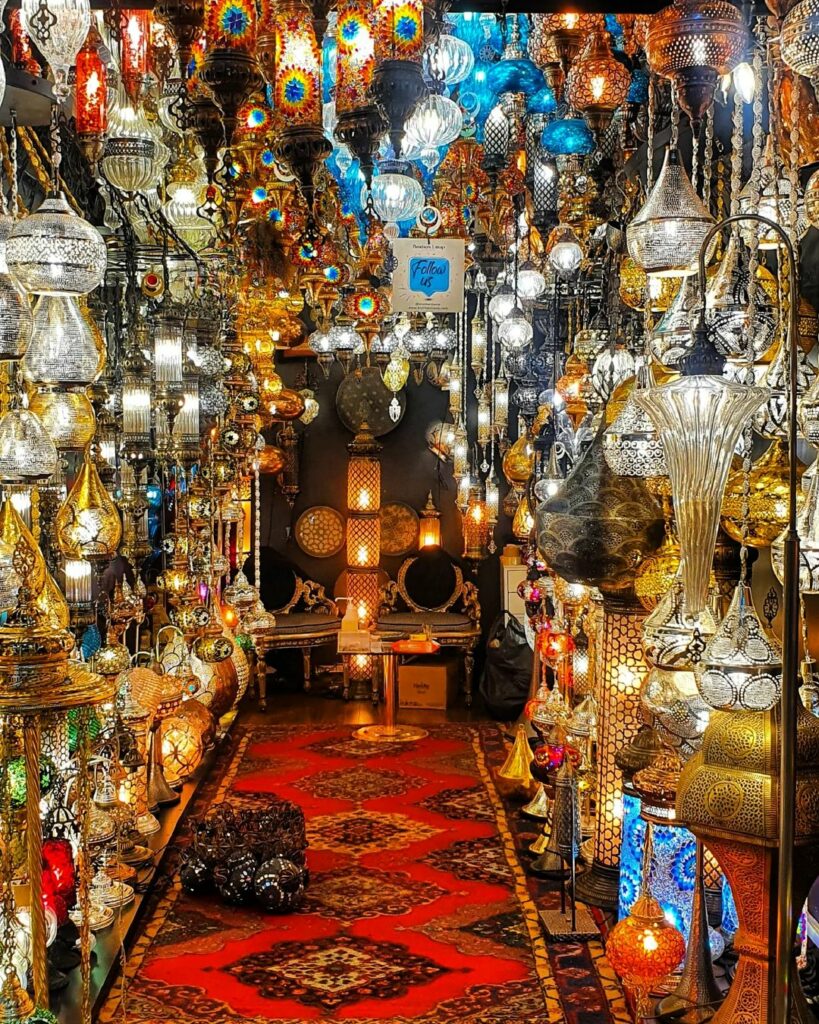 Bustling and unapologetically chaotic, the Grand Bazaar looks like a living Instagram filter. Tradition here isn't kept behind glass cabinets, as over 4,000 shops selling everything from intricate ceramics to century-old carpets are soaked in a kaleidoscope of hues.
As one of the world's largest enclosed bazaars, the Istanbul market feels like stepping into a time machine where Instagrammable backdrops hide behind every corner.
Indulge in Istanbul's flavourful tradition with hookah Lulu Lounge
It's not a secret that Istanbul's nightlife scene has a smoky, fragrant mistress. Hookah for Istanbul is what the aperitivo is for Milan – an indispensable cultural staple that has been around for centuries.
Also known as 'nargile,' the hookah tradition has been passed down through generations, becoming an integral part of social gatherings and fostering a sense of community.
Therefore, the former Byzantine capital has no shortage of lounges that come equipped with Turkish tea and premium flavors. But Lulu Lounge takes hookah to the next level with floral infusions and exotic blends.
In a bold move, the smoking lounge pays homage to the puff tradition with avant-garde aromas like blueberry muffin and white gummy bear. You got the idea – for hookah aficionados, Lulu Lounge's menu is the ultimate candy shop.
Unveil Karakoy's nightlife treasures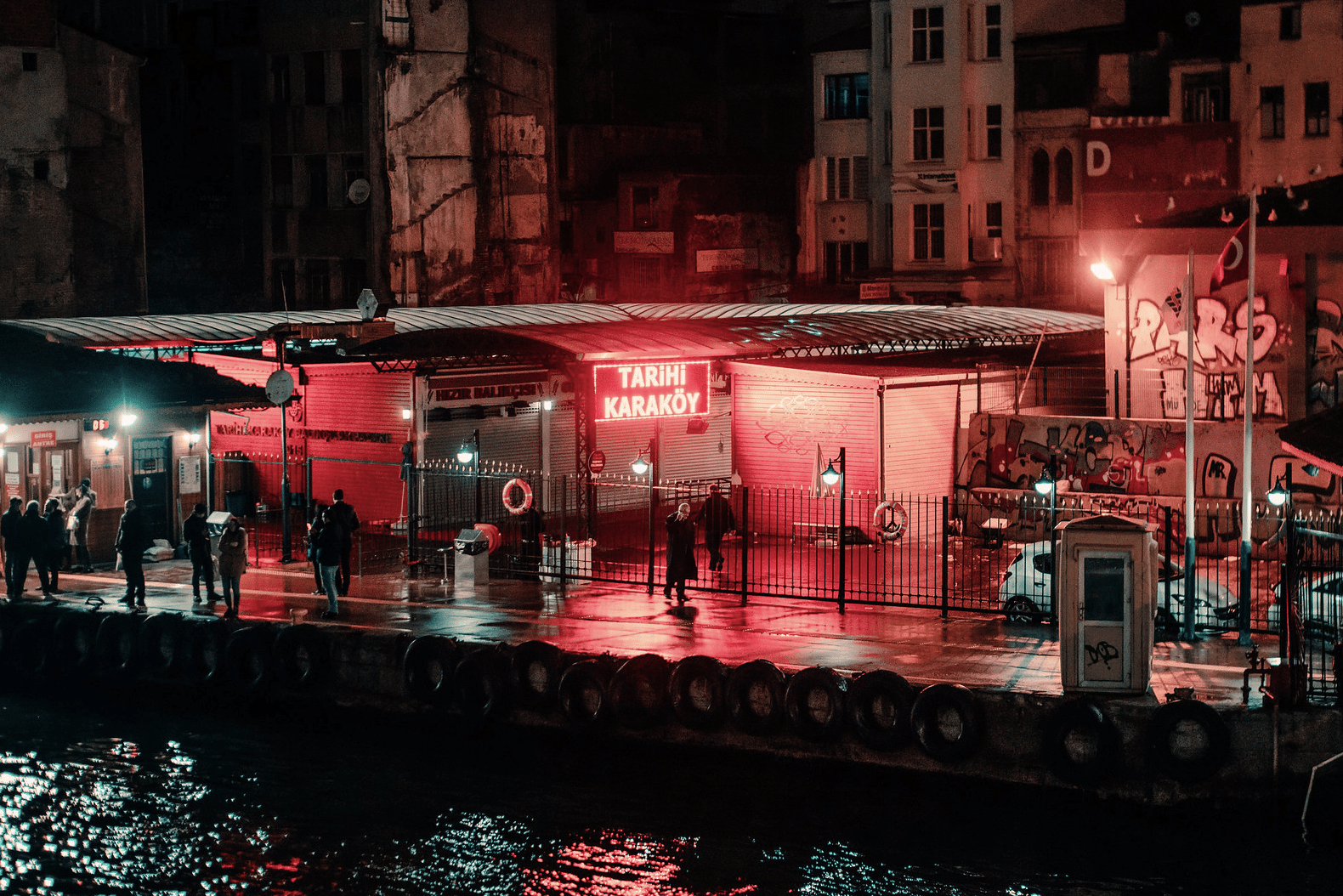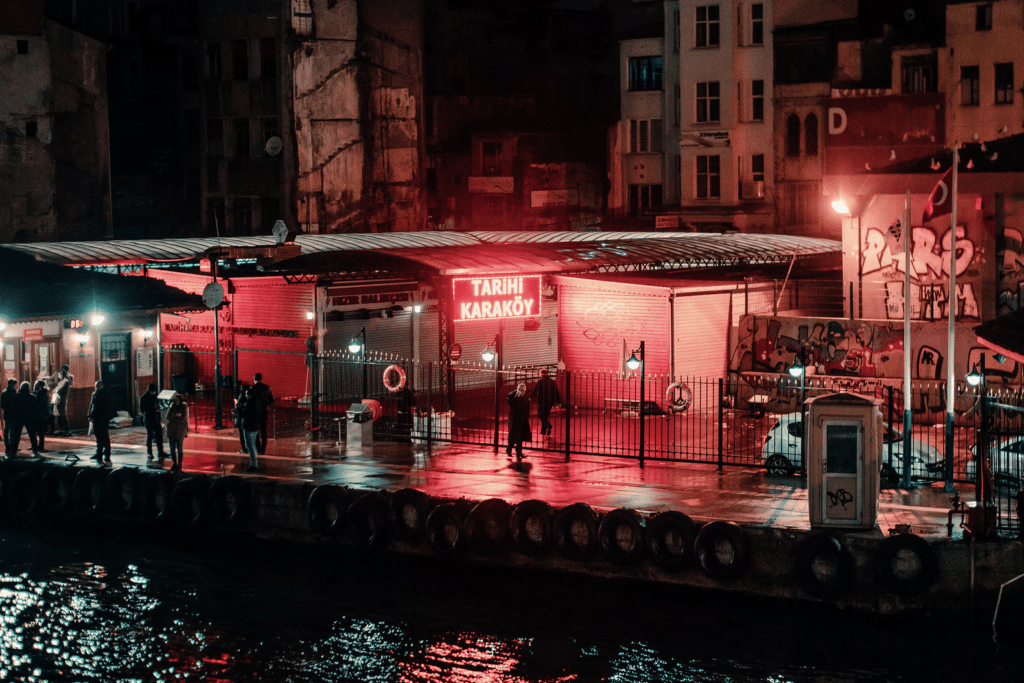 Straddling the border between the ancient and the contemporary, Karakoy carries the weight of Istanbul's past with pride.
The remnants of the quarter's former life as a merchant district are still visible, as graffiti-soaked, Ottoman-era buildings now shelter stylish boutiques and art studios.
But Karakoy's narrative, rooted in an industrial past, has been dramatically re-scripted. Its labyrinth-like streets now house everything from low-lit bistros to alternative dancing spaces. Laid-back bars such as Kiki go hand in hand with minimalist nightclubs like Natch, creating an all-inclusive nightlife experience in Istanbul's heart.
Yet, there's more to Karakoy than just clubs. Dotting the district are numerous rooftop bars and cocktail spots, giving night owls their much-needed pre-drinking spots.
Karakoy reveals its stunning allure during both the sun-kissed days and the enchanting nights.
Quench your thirst with the Södermalm cocktail at FLEKK
Crafted to embody Istanbul's vibrant nights, Södermalm is a heady mix of intrigue, charm, and a dash of whimsy – much like the Turkish city itself. It blends rich notes of black rum with herby sage tea liqueur, sour mix, pomegranate juice and orange liqueur.
Some stars shine brighter than the rest, and FLEKK cocktail bar is a living testament to that. Moody and dimly lit, the watering hole is a happy marriage between midnight blues and opulent golds.
Somewhere between industrial and upscale, the Istanbul nightlife spot features rustic walls and vintage furnishing, providing a window into the city's social fabric.
It should be no surprise that FLEKK attracts everyone who seeks what's new and next in the mixology game.
Party like there's no tomorrow at Jungle 8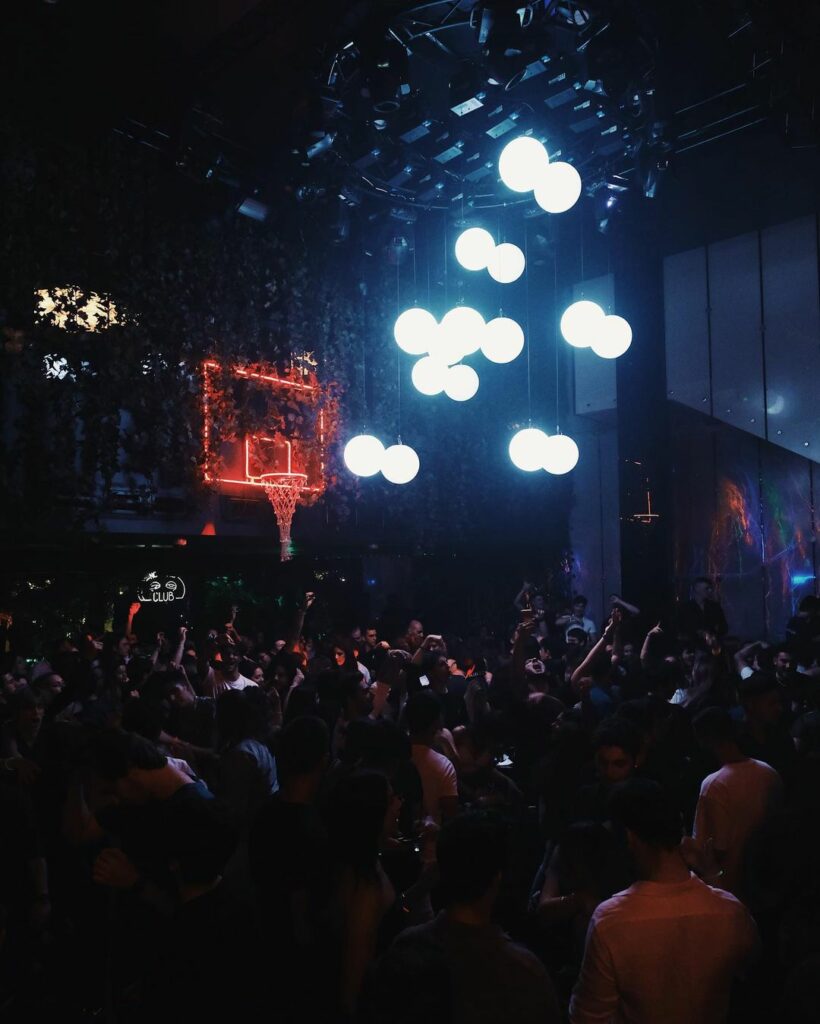 Far from being your average party hub, Jungle 8 unleashes the forest spirit in an upscale environment. Also dubbed a sonic safari, the Istanbul nightlife spot takes the prize for immersive clubbing experiences.
Beyond its jungle-inspired decor, the nightclub takes things up a notch with deep basslines and high-energy events, creating a must-attend party environment.
End your night on a night note with a turkish kebab at Turgut Kebap Restaurant
From the grill to your soul, the mouth-watering kebab it's a culinary jigsaw that ties together centuries of Turkish heritage. Featuring smoky meat and a hush-hush blend of spices, the skewered drunk food will make your stomach and taste buds happy.
Imagine a grand Turkish palace, where recipes have been passed down through generations and perfected over centuries. That's the experience at Turgut Kebap, minus the time travel.
The decor is a tasteful nod to its roots with ornate Turkish rugs and rustic wooden furniture. But the real magic lies in its food. A celebration of all things kebab, the menu boasts everything from marinated meat to grilled delights.