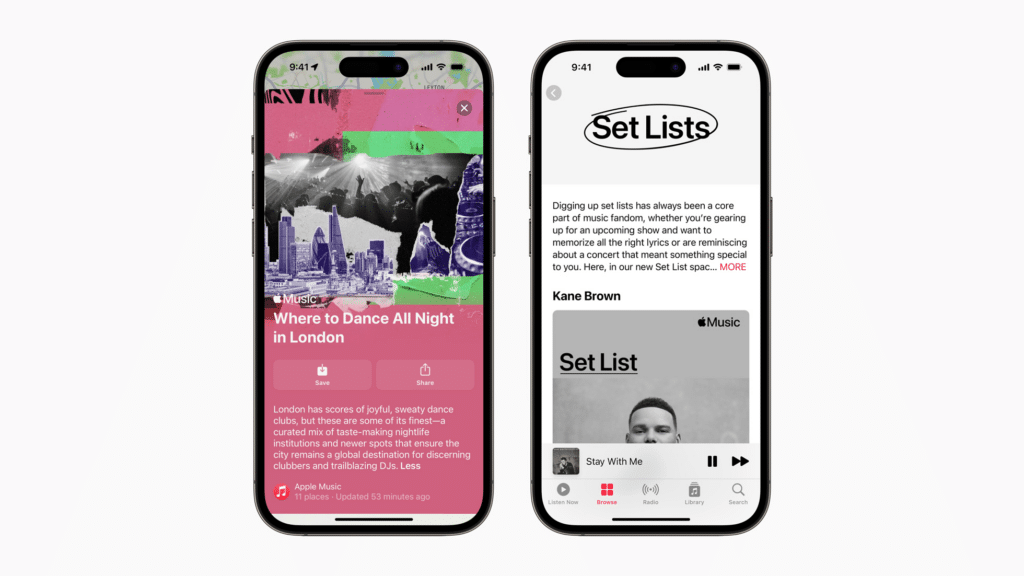 Tech giant Apple is rolling out a new concert discovery feature in its Maps and Music apps, offering users an easier way to find live music events and explore set lists from touring artists.
The company announced on Tuesday that streaming service Apple Music will feature a Set List section. With the new feature, users can now scroll and discover upcoming dates for artists' concerts with ticket links and tour setlists.
Meanwhile, Apple Maps is adding over 40 city-specific music guides with some of the world's best live music venues. Spanning over 10 cities – including Tokyo, London, and Paris – the concert discovery feature offers Apple users a glimpse into upcoming shows at each venue directly on Maps.
From Brooklyn's underground techno clubs to New York's hip-hop hubs, the lists can be tailored to a city's musical heritage.
Shazam's concert discovery module powers both enhancements, providing an artist's page with a list of upcoming concerts.
It's a savvy move on Apple's part, as concert-goers might not instinctively turn to Shazam when hunting for upcoming gigs.
Other streaming platforms like Spotify also offer concert discovery features and ticket purchasing within the app.